Many people with hypothyroidism often struggle with keeping their weight in check. This is because the thyroid is very closely related to weight gain and weight loss. The body of someone with hypothyroidism works differently to that of the average person, what that means is they must be even more careful than others about what they eat and how they eat it. While the principles around eating a healthy diet and engaging in regular physical exercise hold true for everybody, including those with this condition, those who have hypothyroidism have to take extra care and think extra hard about the things that they eat and the exercise they engage in. If you happen to be in search of a thyroid doctor, you might be interested in reading more about our thyroid doctor review here.
What Is Hypothyroidism or Low Thyroid?
Hypothyroidism or low thyroid is a condition that is best described as an under-active thyroid. Essentially, it means that the thyroid gland does not create enough thyroxine, which is the hormone it is responsible for. Thyroxine regulates our body's metabolism, which is the way by which it uses energy. If insufficient thyroxine is present, as is the case with hypothyroidism, then various bodily functions slow down. One of the most noticeable ones is metabolism, and many people who have an under-active thyroid do notice significant weight gain because their bodies are unable to use energy properly, storing it as fat instead. It is believed that just under 5% of the population in this country aged above 12 suffers from this condition.
The thyroid gland, meanwhile, is located just below the voice box (the larynx), which is at the front of the neck. It has two individual lobes, essentially cradling the windpipe on either side. The gland is one of our body's endocrine glands. These are special cell groups that are responsible for the production of hormones in the body. Hormones are a type of chemical messenger, which are responsible for sending instructions to the individual tissues and organs within the body. In doing so, they control certain processes. Most notably, they control mood, growth and metabolism.
There are three main types of thyroid problems. The first is hypothyroidism, whereby insufficient thyroxine is produced. This often leads to significant weight gain. The second is hyperthyroidism, which is the opposite. While people often find out they have this condition because they lose a lot of weight, their medication will often then cause them to gain weight. The final condition is a mixture between the two, in which the gland essentially behaves erratically.
Editor's Resource: Treatment For Hypothyroidism Top 10 List
Hypothyroidism – 4 TSH Killers
The first thing you need to know is that everybody has certain 'enemies' when it comes to putting on weight. These enemies exist across the board but if you have hypothyroidism, you really need to start watching out for them. Try to cut your 'enemies' out of your diet as much as possible and you should immediately start to lose weight as well.
The first big enemy is sugar. Sugar makes us put on weight, is bad for our teeth and causes inflammation. Worryingly, it is also four times more addictive than cocaine. Adding to the problem is that sugar is in everything, particularly if you also count natural sugars. Natural sugars are better for you than refined sugars, but they can still cause a lot of problems.
Your second big enemy comes in the form of grains. Grains, like sugar, are found in virtually everything. The idea is that because the agricultural revolution only happened some 10,000 years ago, our bodies have not yet evolved enough to be able to sustain living on a diet that is made up mostly of grains. Cutting these out of your diet will help you feel better very quickly.
Number three on the list is stress. Stress releases the cortisol hormone in our body, which causes all types of damage. It is no secret that stress is bad for us, with hordes of people taking time off work due to burnout. But stress is all around us, not just in our work. This often causes us to comfort eat and gain weight. Relaxation exercises, as such as meditation once a day to bring stress levels down, is a wonderful way to keep your weight and overall health under control.
The last thing to be aware of is the fact that our body can become resistant to various essential hormones in our body. The two most important hormones are insulin and leptin. Resistance builds up due to our poor diet and high levels of stress and and those two factors alone can cause a variety of problems, including weight gain and type 2 diabetes. It is most important that you support your body into once again utilizing these two hormones as they should be.
 How to Lose Weight with Hypothyroidism Organically
There are many diets out there, of which many claim similar things; essentially that they will help you to lose weight. Unfortunately, the vast majority of these are just crash diets that encourage your body to shed its water weight. These diets are not sustainable and not good for you either, as they can lead to malnutrition. What you actually need is a lifestyle change, and this can be achieved by following a certain type of diet. These diets are not designed for quick weight loss, but rather for overall health in the long term.
One of the diets that is said to be particularly good for those who are looking at how to lose weight with hypothyroidism is the Paleo diet. This works on the same aforementioned principle that our body is not used to the products that stem from the agricultural revolution. As such, when you follow the Paleo diet, you will only eat naturally grown products such as berries and nuts, as well as 100% organic meat. This meat must come from animals that are naturally fed (such as grass fed beef) and that have not been vaccinated or otherwise hormone treated.
Other people feel that the Paleo diet is far too extreme and that there is no scientific evidence to suggest that eating food from after the agricultural revolution is bad for us. However, there is agreement that those with hypothyroidism need to change their overall diets. As such, they recommend going gluten free if possible and to cut out both simple carbs and sugars.
Furthermore, there are various anti-inflammatory foods such as leafy green vegetables and olive oil that they can eat instead. Additionally, it is recommended that people stick to small meals and eat frequently and this can become part of a daily routine by first keeping a food diary. In so doing, people can also identify whether there are certain foods that can cause greater inflammation.
It is vitally important for anybody who wants to lose weight, whether with or without hypothyroidism, to keep moving. Exercise is a vital part of losing weight. However, those who have hypothyroidism often get tired very quickly. The added difficulty is that fatigue tends to make hypothyroidism much worse. This is why it is vitally important to find a balance between exercise and rest, so that calories are burned without tiring the body too much. A personal trainer with an understanding of hypothyroidism should be able to help with this.
How to Lose Weight With Hypothyroidism – With Medication?
People who have hypothyroidism should be under medical supervision and it is likely that they have been prescribed a certain drug. It is very important that you stick to this medication and that you frequently visit your physician for review, in order to determine whether or not it is doing its job.
As a side note, you should always take your medication on an empty stomach with a glass of water, and you should wait between half an hour to an hour (an hour is better) before having breakfast. If you take your medication as directed, follow a healthy diet and exercise pattern, yet still do not lose weight, there is a chance that your medication is the cause of this. This is why it is so important to be in contact with your physician on a regular basis.
 Lose Weight With Thyroid Supplements by Evergreen Blue
There are also a number of supplements that you can try that have been designed specifically for people looking at how to lose weight with hypothyroidism. It is incredibly important that you seek medical advice before taking any kind of supplement, however. Because of possible drug interactions, it is doubly important if you take medication on top of those to control your hypothyroidism. Products like Evergreen Blue Multi 1 and Multi 2 hormone supplements are particularly good for people trying to lose weight while having thyroid problems.
Top 10 Solutions to Losing Weight with Hypothyroidism in 2017

1. The most common is The Paleo diet
2. Cutting out wheat and related grains, going gluten free
3. Cutting out simple carbohydrates and sugars
4. Engaging in regular physical exercise, but not too much as fatigue can cause flare ups.
5. Always take your medication on time, on an empty stomach.
6. Consider taking supplements such as Evergreen Blue.
7. Join support groups to get tips from others with the same condition.
8. Regularly visit your general physician to discuss progress.
9. Do not try any fad diets as they are unsustainable and do not lead to long term weight loss.
10. Know your enemies and try to avoid them as much as possible.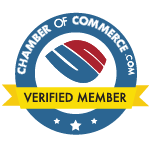 New York Health Care